We are corrosion prevention specialists.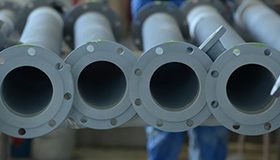 Exceptional service, exacting standards, with results that last.
Brother's Specialized Coating is Western Canada's most trusted provider of high quality protective coating systems, designed to ensure your investment remains protected from corrosion. We specialize in internal lining systems of pipe, tanks and vessels. We are committed to providing the best possible outcome for you, our customer. We don't just say we do it, we do it.
We are proud of the company we keep.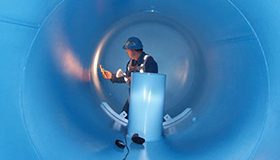 Over the years, Brother's has built a reputation as being knowledgeable, honest and straightforward.
We have a proven record of doing what we say and never shy away from telling our clients what they need to know — even when it may not be what they want to hear. To us, making sure you have the right information and best solution is all that matters — customer satisfaction is our priority.
Recent Projects
Talk To Us About Your Next Project
We've been supplying the oil and gas and water treatment industries with corrosion prevention for close to three decades. If there's an application you've been wondering about, chances are we've been there and done that.
Want to know more about one of the projects we've done? Looking for a certain type of project?