Industry Leading Quality and Service Since 1987
Proud of the company we keep.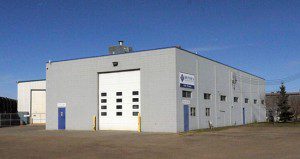 Over the years, Brother's has built a reputation as being knowledgeable, honest and straightforward. We have a proven record of doing what we say and never shy away from telling our clients what they need to know, even when it may not be what they want to hear. To us, making sure you have the right information and best solution is all that matters.
Your success is our focus.
Our vision is simple… continue to be Western Canada's most trusted provider of protective coating systems and do what we can to ensure our customers experience success.
Since we opened our doors in 1987, we've known it to be true – customer satisfaction is everything. Every job comes with its own unique challenges and we'll do whatever we can to provide the best solutions possible, on budget and on time.
Our Mission:
Brother's Specialized Coating Systems Ltd. will be the company of choice for industrial specialty coatings, achieving excellence in customer service and safe, efficient operations through well trained people committed to quality.