Making sure your pipe or vessel remains free of corrosion is why we're around, so it's safe to say we take Quality Assurance extremely seriously. Before anything leaves our hands, we scrutinize every millimeter.
As an organization dedicated to high quality, Brother's follows industry standard protocols set out by two main organizations.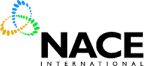 North American Corrosion Engineering (NACE) is a group who is dedicated to corrosion prevention through current publications, specifications and recommended/standard practices and procedures (SPO) and through ongoing training. The SPO's are developed to the highest standards and are incorporated to form a part of a majority of our customer's coating specifications.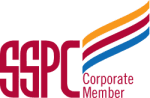 Steel Structures Painting Council (SSPC) performs much of the same functions as NACE and the two organizations have collaborated to form some of the joint standards in the industry.
Brother's also works with third-party coating inspection contractors hired by the end users, or owners, who come to our facility at various agreed upon hold points and witness that what we are doing is what we said we would do and that our work is matching the owner's specification. These contractors verify our quality documents and Inspection Test Plan (ITP) as well as measure and visually inspect our work.
Although Brother's maintains its own in-house NACE level 3 inspector, we  highly recommend the use of a third-party coating inspector and we have a very good relationship with many of them. They like working with us for the simple reason that we make it easy for them to do their job. They know we have the same goal – to make sure your equipment is coated to meet the specification and is absolutely 100% holiday free.
Some of the third-party coating inspectors we work with are:
Pro Inspections
NWS Inspection
Chris Hook Inspection
SLR Asset Integrity
* All Brother's inspection equipment is regularly maintained and calibrated as per manufacturer's  product guidelines.