A strong commitment to safety.
Brother's is completely committed to the safety of its employees, partners and clients. As a COR certified company, our safety policies and procedures have been designed around Occupational Health and Safety Guidelines.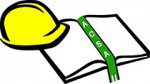 We are a member of the Alberta Construction Safety Association (ACSA) – an organization recognized within Alberta for safe work practices and training. Since the beginning, our safety training has been performed through certified professional safety training companies.
Occupational Health and Safety regulations also require us to provide medical fit testing for our silica abrasive code of practice and we perform annual fit tests on our employees which include pulmonary function testing (PFT), lifting, hearing etc. to help ensure our employees stay healthy and safe.
We do daily forklift and compressor checks prior to each shift and regular maintenance and inspections are carried out by third party companies.
Toolbox safety meetings are held prior to each shift and documented. Field level hazard assessments (FLHA) are done at the start of each shift.
In house blunder and incident forms are designed to be used with incident investigations and used for preventative corrective action.
Breathing air is tested twice yearly for air quality as per approved industry guidelines.
Fit testing including pulmonary function testing is done once yearly.
Industry safety requirements are provided such as first aid, confined space, WHMIS, forklift and hoisting and rigging.
Weekly safety meetings.
Monthly shop inspections.
Brother's is proud to partner with ISNetworld, Avetta and Complyworks to manage their company safety statistics and vendor qualifications.